Ariane Leeven is the New Consultant of the Diversity Service Centre
News from the Diversity Service Centre, 10.01.2022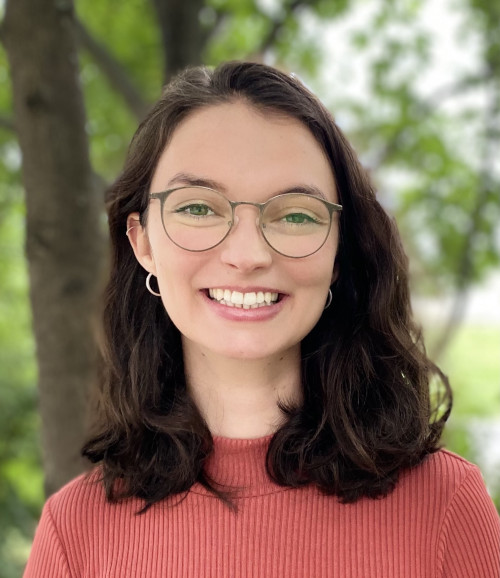 On a personal note: On 1 January 2022, we warmly welcome Ariane Leeven MA as the new officer of the Diversity Service Centre!


Ariane Leeven recently returned from England, where she successfully completed her Master's degree in Peace, Conflict and Development at the University of Bradford. Prior to that, she had completed her Bachelor's degree in African Culture and Society at the University of Bayreuth:
"In my studies, I acquired the academic background for my interest in cultural, societal and social contexts. Power relations were always a central topic and through a gender focus I was able to deepen my knowledge and finally expand it through a diversity-conscious, intersectional perspective."
Now she is returning to the University of Bayreuth. At the Diversity Service Centre, Ariane Leeven will be responsible for two important projects: On the one hand, she will take the lead in developing the Action Plan "Inclusive University of Bayreuth", which is intended to specify the goals of the UN Convention on the Rights of Persons with Disabilities for the students and employees of our university. Secondly, she will develop an e-learning course that offers perspectives to teachers on how they can consider the diversity of students and their life situations and avoid discrimination in their teaching.
Dr Stefan Kurth, Head of the Diversity Service Centre, is happy to have won Ariane Leeven for this position:
"In addition to her academic expertise, she brings to her tasks a lot of valuable experience from her extensive voluntary work both inside and outside universities. And in addition, she is already very familiar with our university from her student days in Bayreuth. I am confident that she will make a significant contribution to the implementation of the University of Bayreuth's diversity strategy."
Are you interested in Ariane Leeven's projects? Get in touch: ariane.leeven@uni-bayreuth.de.